8 January 2023 | Four Seasons Hotel Singapore
Get up close and personal with renowned winemakers in this exhilarating 1-day wine affair.
This event has ended.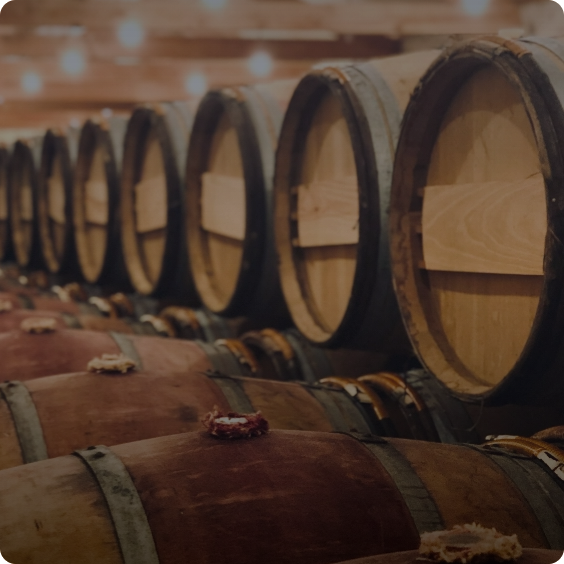 100
Brands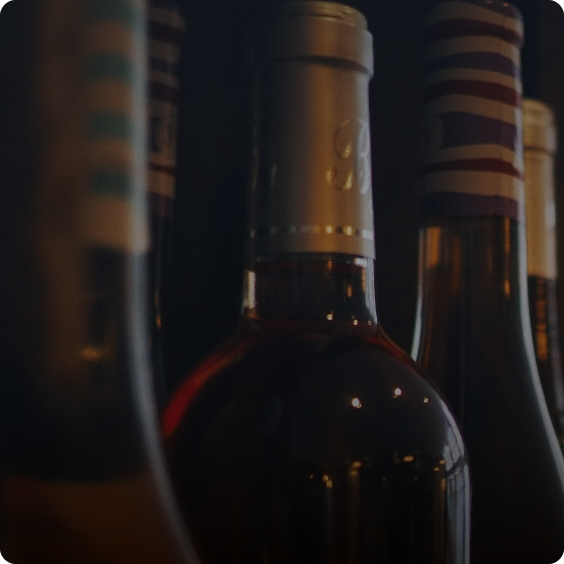 400
Labels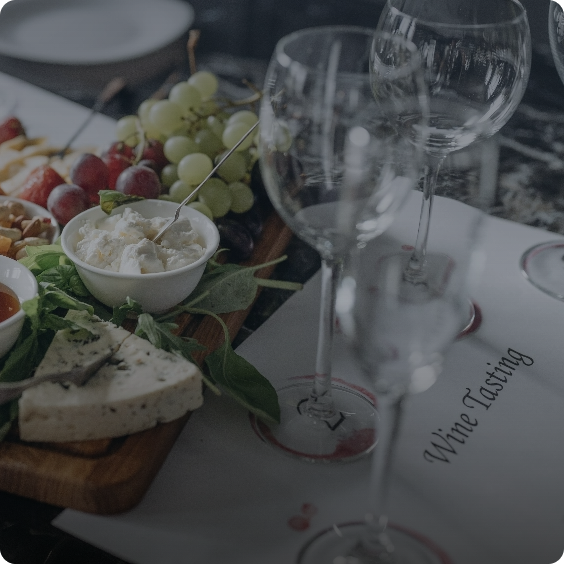 6
Masterclasses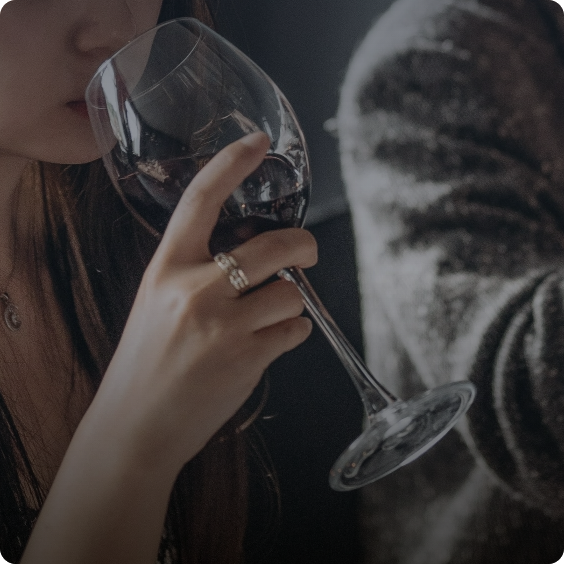 1,000
Pax turnout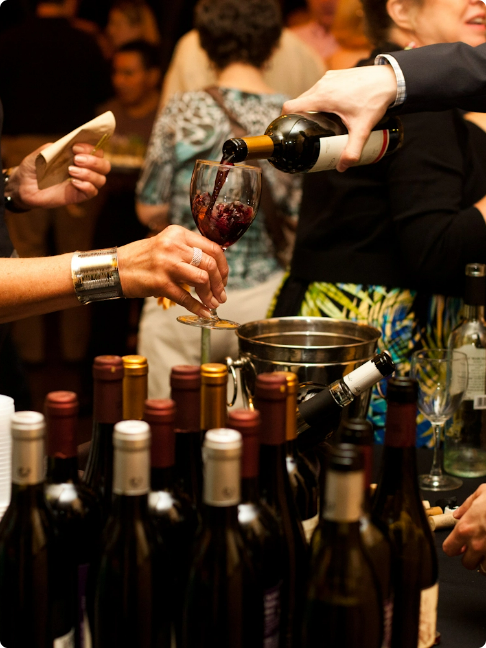 The Grand Walkabout
8 January | 11:00am to 5:00pm
Four Seasons Ballroom, Level 2
A vineyard-to-table event, the walkabout wine tasting event will take you across the globe showcasing the breadth and depth of highly rated wines from old to new world.
---
Get VIP access to specially curated wines, and get up close and personal with renowned winemakers first before regular access.
VIP walkabout access from 11:00am to 12.30pm
+ Grand walkabout access from 12.30pm to 5.00pm
Access to special edition wine bottles
VIP Grand Walkabout – $280
View list of featured wines
---
Enjoy unlimited tasting of more than 400 wine labels across different regions in the Grand walkabout.
• Walkabout access from 12:30pm to 5:00pm
The Grand Walkabout – $128*
View list of featured wines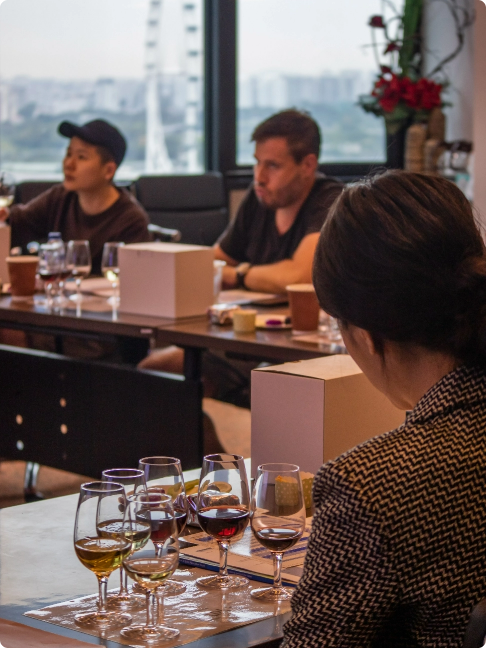 The Masterclass Experience
8 January | 10:30am to 7:00pm
Four Seasons Hotel Singapore, Windows West, Level 20
Step into a unique and immersive experience of wine appreciation with some of the best in the world. The masterclass experience comprises of 6 different themed masterclasses, featuring 44 labels, each theme designed to set wine lovers on a path of discovery and appreciation for some of the best wines in the world. This is a unique opportunity to interact with Masters of Wine, renowned winemaker and wine specialists from around the world.
Get a Grand Walkabout ticket at $98 (usual price $128) with the purchase of any Masterclass ticket.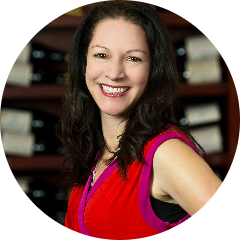 Lisa PERROTTI-BROWN
Co-presenter, Master of Wine
Born and raised in rural Maine, Lisa Perrotti-Brown has spent more than 25 years in the wine industry, living and working in London, Tokyo, Singapore, and now Napa, California. In 2008, she became a Master of Wine and received the Madame Bollinger Medal for excellence in wine tasting. That same year, she began working for Robert M. Parker, Jr. at The Wine Advocate. In 2013, she became Editor in Chief for Robert Parker Wine Advocate and RobertParker.com, as well as the publication's critic for Bordeaux, Napa Valley, and Sonoma County wines. Lisa's first book, Taste Like a Wine Critic: A Guide to Understanding Wine Quality, was published in 2015. In 2021, she left Robert Parker Wine Advocate to become co-founder of The Wine Independent.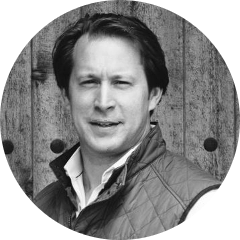 Scott BECKER
Owner of Realm Cellars
Scott has always been a practical dreamer. Grit and determination, along with a penchant for big dreams, have defined Scott's journey into wine – from the cornfields of Indiana to the battlefields of Afghanistan, from the classrooms at Harvard Business School to the vineyards of Napa Valley. Today, Scott is leading one of the most electrifying domaines in Napa Valley.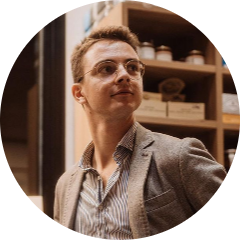 Giovanni FRASCOLLA
Director of Poggio Argentiera
Giovanni Frascolla is the director of Poggio Argentiera, who is also the grandson of Tua Rita, where its estate is known for super Tuscan wines, including Redigaffi, Per Sempre and Giusto di Notri. One of the most promising winemakers in Italy to watch out for, Giovanni is a dedicated enologist with real hands-on practical experience in wine production and growing cycles.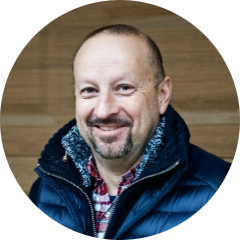 Jean-Marie FOURRIER
Fifth generation owner of Domaine Fourrier
Jean-Marie Fourrier is based in Gevrey-Chambertin, an appellation village in the Côte de Nuits region of Burgundy known for its rich Pinot Noirs that have wonderful aging potential. He was trained under the legendary Henri Jayer and took over his family's winery, Domaine Fourrier, in 1994. He started his legacy by decreasing the use of oak, which was popular at the time, and adopted a non-interventionist approach with the exception of de-stemming the grape.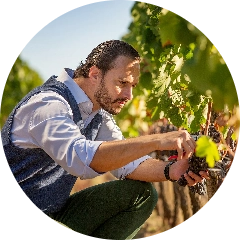 Edouard MOUEIX
Owner of Établissements Jean-Pierre Moueix
Edouard Moueix is the third generation owner of Établissements Jean-Pierre Moueix, the illustrious and famed wine distributor founded in 1937 that specialises in red wines from the most prestigious appellations of the Libourne area, in particular, Saint-Emilion and Pomerol. Internationally renowned, Établissements Jean-Pierre Moueix has become a hallmark for the top wines of Bordeaux.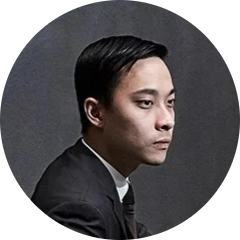 Mason NG
Park90 Group Wine Director
Mason Ng started off his wine career in a 3 Michelin-starred Les Amis restaurant and passed his Certified Sommelier at the age of 19. He then went on to ATLAS to hold the position of Head Sommelier at the age of 21, with a collection of more than 1,000 gins and 300 different Champagnes. In 2019, Mason was crowned Best Sommelier of Singapore and South East Asia. His most recent winning was when he won Best Sommelier of Asia & Oceania in Nov 2022. Now as the Group Wine Director of Park90, Mason leads a team of 19 Sommeliers across Asia and aims to share his passion with wine enthusiasts all over the world.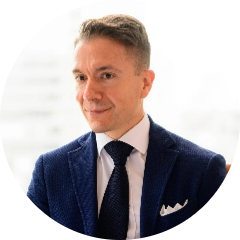 Alberto ORENGIA
Asia-Pacific Manager at Marchesi de' Frescobaldi
Alberto was born in a family with a passion for wines. His father hailed from Piemonte, the land of Barolo and Barbaresco, and his mother from Veneto, home of fine Amarone and Valpolicella. He spent 9 years building Asian markets for a leading producer in Valpolicella and in 2020 he joined one of the oldest and most respected winemaking families in Toscana, the Frescobaldi, as head of APAC markets.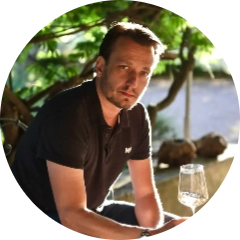 Charles PERRIN
Co-owner of Southern Rhône estate
Charles Perrin is the co-owner of the Southern Rhône estate and was instrumental in the Miraval project. From the iconic wine, Hommage à Jacques Perrin, and the legendary Château de Beaucastel, Famille Perrin has experienced more than a century of success.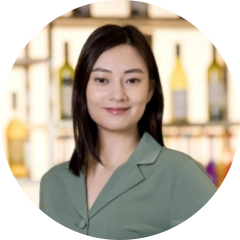 Amy TAN
Southeast Asia Brand Ambassador of Ao Yun
Amy holds a WSET Level 4 Diploma in Wines and Spirits and is also a Certified Specialist of Wine with the Society of Wine Educators. She is passionate about imparting knowledge, spreading the joy of wine appreciation, and sharing fascinating wine stories. Amy loves grapes, barley, rice in a certain permutation. Amy has always been intrigued by these complex forms of beverages; the subtlety, remarkable nuances, layered textures and medley of flavours.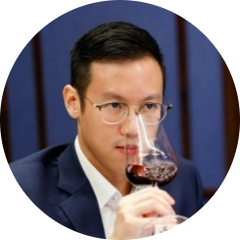 Josh YIM
Luxury Sales Manager at Penfolds International
Josh's interest in wine started when he attended his first wine tasting here in Singapore, almost a decade ago. He was often frustrated when ordering wines in restaurants or shopping for wines, not knowing what to look out for. That was the start of his wine journey. He is WSET (Wine & Spirits Education Trust) Level 2 and 3 certified, and also a Certified Sommelier with the Court of Master Sommeliers. He is currently the Luxury Sales Manager and Brand Ambassador for Penfolds, Australia's most iconic winery.
Featured Wine Brands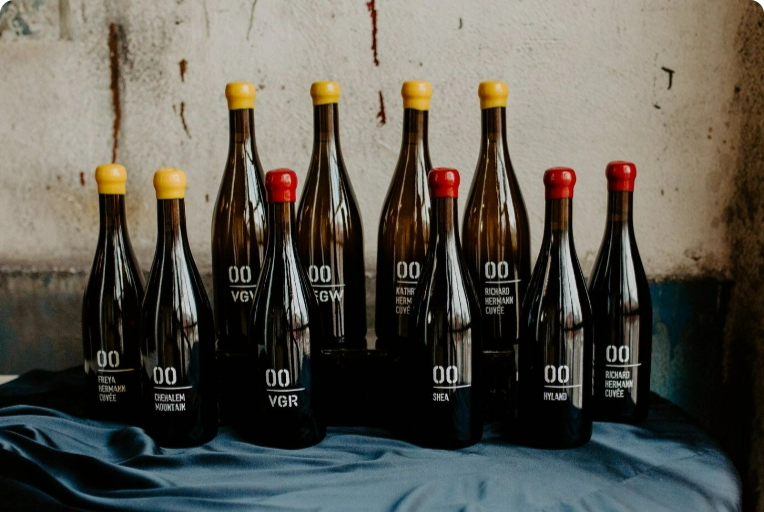 00 Wines has set out to produce the next great American Chardonnay in the Willamette Valley. Using the premier cool climate Chardonnay fruit in the US, and time-honoured artisanal white Burgundy techniques, 00 Wines has created something rare that is being set in a class alongside the greatest white wines in the world.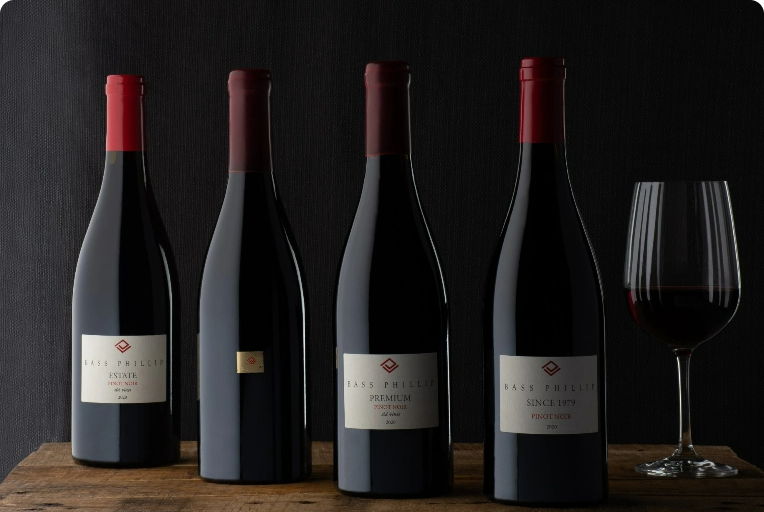 Bass Phillip is an iconic winery, recognised for producing Australia's best Pinot Noir. The winery characterizes the 2019 vintage as "transition" with the vineyard management and winemaking done by Phillip Jones and the elevage and bottling made by Jean-Marie Fourrier. This vintage release has ever since garnered a well-received reception in Australia and many of their wines were almost sold out.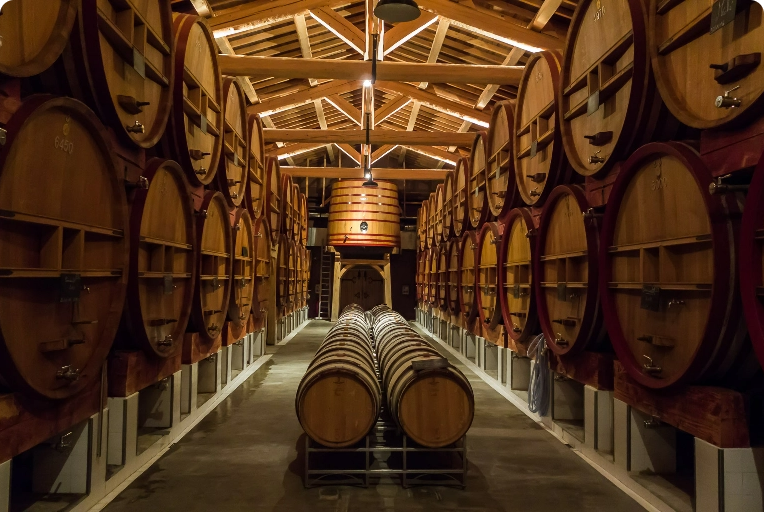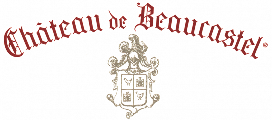 Located in the southern part of the Rhône valley in France, the Château de Beaucastel winery is famous for its Châteauneuf du Pape wines produced in a long-lived style and ranked 7 in the Top 100 by Wine Spectator in 2022. Its red Châteauneuf du Pape includes all 13 grape varieties that are traditionally part of the blend and uses a higher-than-usual proportion of Mourvèdre.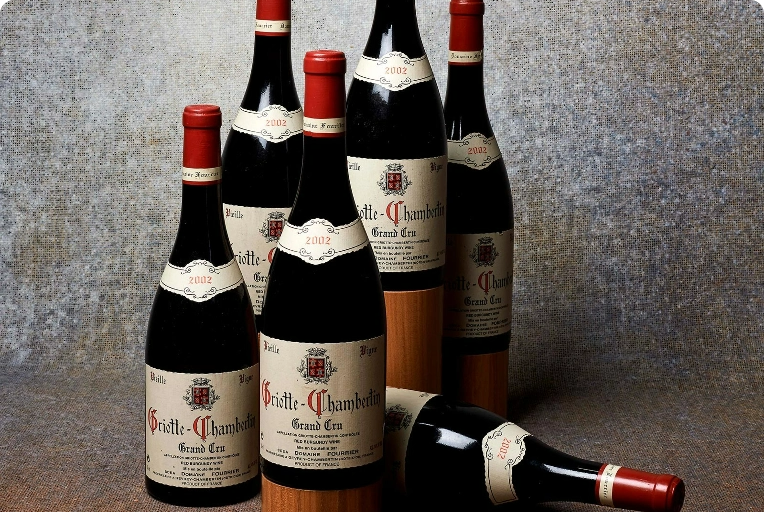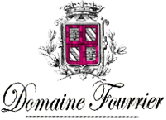 Domaine Fourrier is a wine house situated in Gevrey-Chambertin – a commune in the Cote d'Or region of Burgundy, France. Domaine Fourrier owns 10 hectares of vineyards spread amongst the communes of the historic Gevrey-Chambertin, Morey-St.-Denis, Chambolle-Musigny, and Vougeot. Being the first estate in France to export their wines into the USA, it now exports 99% of its wines and is one of the most coveted red wines among Burgundy lovers.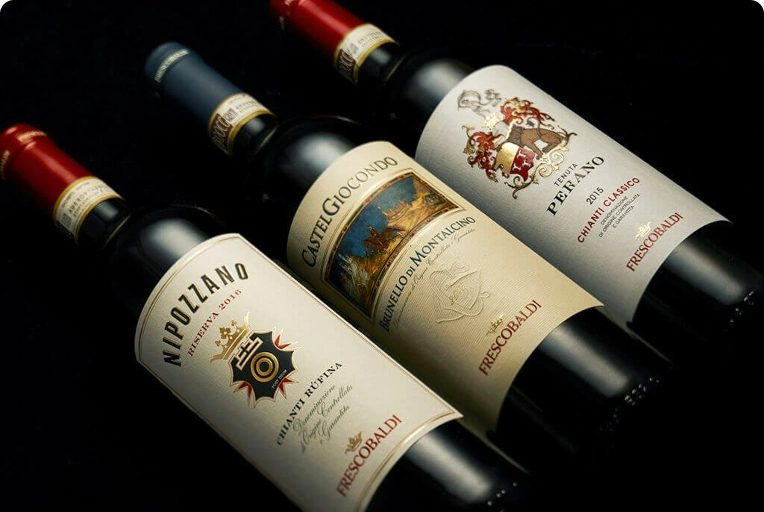 Marchesi Frescobaldi is one of Italy's most celebrated wine dynasties dating back 700 years and 30 generations. Originating in Florence around the year 1300, they were initially part of the rise of the Florentine banking industry and played an important role in the political and economic life of Florence.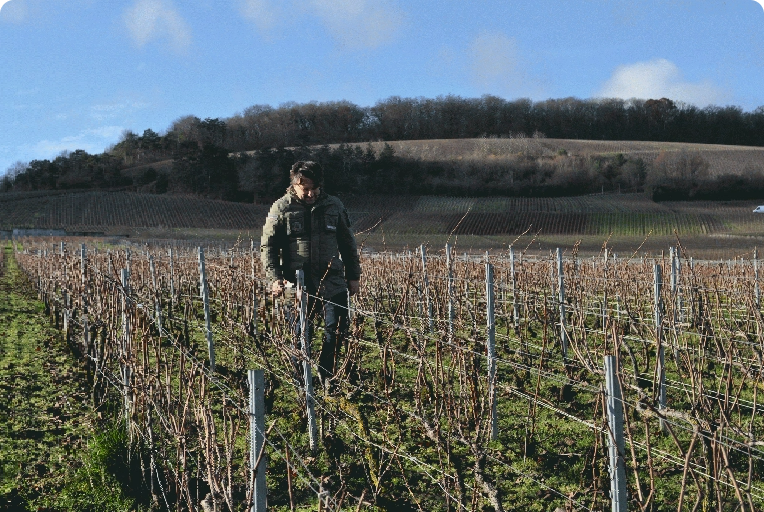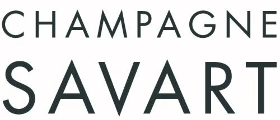 Frederic Savart pays particular attention to the work of the vine and the vinification, which are carried out with respect for the terroir and the grape. Aromatic, fruity and tense Champagne are produced, fairly nuanced in varietal expression. The Savart estate is located 10 kilometers west of Reims, at Ecueil premier cru de la Montagne de Reims, with a vineyard consisting of 4 hectares of Pinot Noir with a little Chardonnay.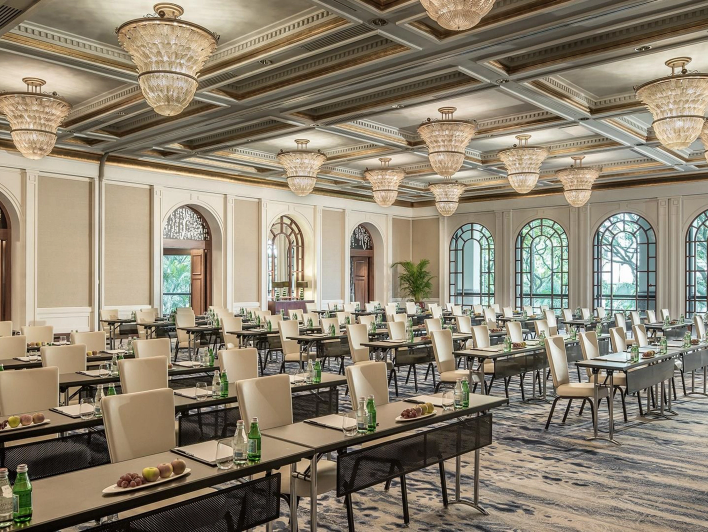 About Four Seasons Hotel Singapore
Four Seasons Hotel Singapore is a luxury 5-star hotel located along Orchard Boulevard featuring indulging amenities like Michelin-starred dining & more. For Four Seasons, true luxury is a meaningful sense of belonging. It is a dedicated focus on how people want to be treated, grounded in the genuine care you experience defined by an abundance of humanity and generosity. Welcoming you to be the centre of their world, anywhere in the world – and always with a distinctly human touch.